On April 7, 2022, the United States Circuit Court of Appeals for the Fifth Circuit reinstated President Biden's executive order (EO-14043) requiring the COVID-19 vaccination of federal employees.
Executive Order 14043 was issued September 9, 2021 mandating all agencies as defined by 5 U.S.C. 105 (excluding the Government Accountability Office) to implement programs requiring COVID-19 vaccination for all of its Federal employees (those defined by 5 U.S.C. 2105), with the exceptions of religious and medical accommodations. Employees were expected to have been fully vaccinated by November 22, 2021 – meaning having received all doses of a vaccination series by November 8th. If employees failed to comply, employer agencies were directed to implement disciplinary action up to and including removal or termination.
Nonetheless, months after many federal employees had already complied with the vaccination requirement, on January 21, 2022 the United States District Court for the Southern District of Texas ordered a nationwide preliminary injunction prohibiting the enforcement of the Order finding that the public's interest could be better served through less restrictive measures. See Feds for Med Freedom v Biden, No. 3:21-CV-356, 2022 WL 188329 (SD Tex, January 21, 2022), vacated and remanded No. 22-40043, 2022 WL 1043909 (CA 5, April 7, 2022).
Yesterday, the District Court's Order was overturned by the Fifth Circuit in Feds for Med Freedom v Biden, No. 22-40043, 2022 WL 1043909 (CA 5, April 7, 2022). The question at issue was whether the Civil Service Reform Act of 1978 ("CSRA"), 5 U.S.C. § 1101 et seq., deprived the District Court of jurisdiction and whether Plaintiffs were required to pursue their dispute through the administrative procedure set-out in the CSRA. The Court answered in the affirmative.
For background, the court provided in part:
Under the CSRA, certain federal employees may obtain administrative and judicial review of specified adverse employment actions, such as removals, suspensions for more than fourteen days, pay or grade reductions, and furloughs lasting thirty days or less. Once an employing agency finalizes an adverse action, the aggrieved employee may appeal to the Merit Systems Protection Board ("MSPB"). If the employee prevails on appeal, the MSPB can order the agency to comply with its decision and award "reinstatement, backpay, and attorney's fees." 5 U.S.C. §§ 1204(a)(2), 7701(g)). "An employee who is dissatisfied with the MSPB's decision is entitled to judicial review in the United States Court of Appeals for the Federal Circuit" under § 7703. The Federal Circuit's jurisdiction over such appeals is "exclusive." 28 U.S.C. § 1295(a)(9). If an employee appeals to the Federal Circuit, then that court must "review the record and hold unlawful and set aside any agency action, findings, or conclusions" that are "(1) arbitrary, capricious, an abuse of discretion, or otherwise not in accordance with law; (2) obtained without procedures required by law, rule, or regulation having been followed; or (3) unsupported by substantial evidence." 5 U.S.C. § 7703(c)(1)–(3).
Feds for Med Freedom v Biden, at *3 (CA 5, April 7, 2022). Nowhere within the CSRA is there an opportunity for judicial review by a US District Court. After an evaluation of whether Plaintiff's would have succeeded on the merits, the Court vacated the District Court's preliminary injunction and ordered dismissal of the case.
As of today, Executive Order 14043 is reinstated nationwide, and federal employees are required to be fully vaccinated. The Safer Federal Workforce Task Force, designated to provide guidance on enforcement, has yet to publish new information. It is expected that new guidance with new deadlines is forthcoming, but as of now, all federal employers can review currently available information here:
For assistance with implementing the requirements of EO 14043, please contact your Fraser Trebilcock attorney.
This alert serves as a general summary, and does not constitute legal guidance. Please contact us with any specific questions.
---
Lauren D. Harrington is an associate attorney at Fraser Trebilcock focusing on Employment Law. You can reach her at 517.377.0874, or email her at lharrington@fraserlawfirm.com.
---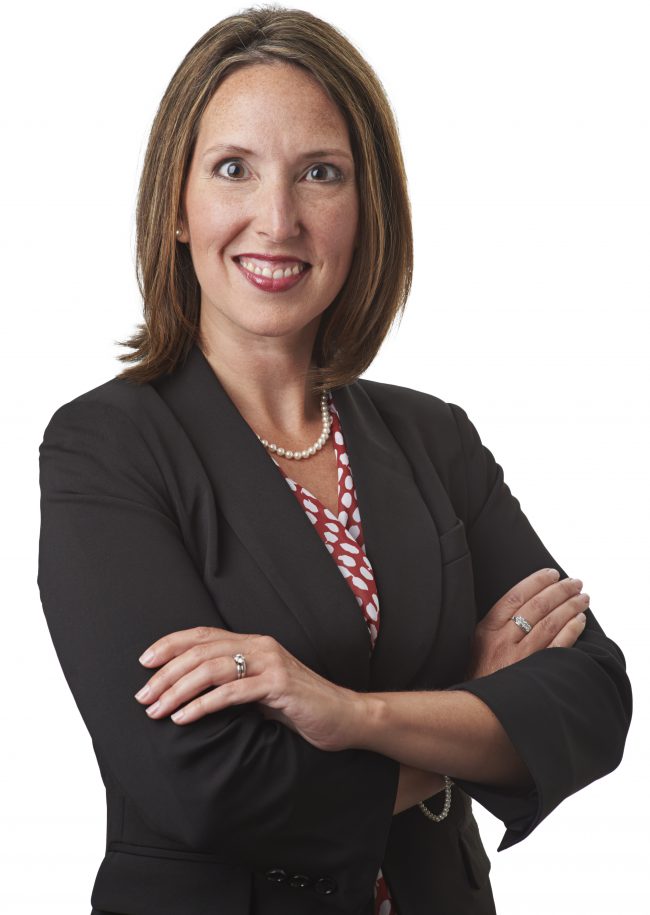 Elizabeth H. Latchana specializes in employee health and welfare benefits. Recognized for her outstanding legal work, in both 2019 and 2015, Beth was selected as "Lawyer of the Year" in Lansing for Employee Benefits (ERISA) Law by Best Lawyers, and in 2017 as one of the Top 30 "Women in the Law" by Michigan Lawyers Weekly. Contact her for more information on this reminder or other matters at 517.377.0826 or elatchana@fraserlawfirm.com.