Medicare Part D notices (of either creditable or non-creditable coverage) are due for distribution prior to October 15th. 
The Medicare Prescription Drug, Improvement, and Modernization Act of 2003 requires entities who offer prescription drug coverage to notify Medicare Part D eligible individuals whether their prescription coverage is creditable coverage. With respect to group health plans including prescription coverage offered by an employer to any Medicare Part D eligible employees (whether or not retired) or to Medicare Part D Medicare-eligible spouses or dependents, the employer must provide those individuals with a Notice of Creditable or Non-Creditable Coverage to advise them whether the drug plan's total gross value is at least as valuable as the standard Part D coverage (i.e., creditable). Medicare Part D notices must be provided to Medicare-eligible individuals prior to October 15th of each year (i.e., by October 14th).
The initial notices were due by November 15, 2005, and have been modified numerous times. The newest model notices and guidance were issued for use after April 1, 2011. Therefore, any notices you send from this point forward must conform to the new guidelines. Use of the former model notices will not suffice.
Downloads to the updated guidance and various notices can be found on the CMS website HERE and HERE.
As a reminder, there are five instances in which such notice must be provided:
Prior to an individual's initial enrollment period for Part D;
Prior to the effective date of enrollment in your company's prescription drug coverage;
Upon any change in your plan's creditable status;
Prior to the annual election period for Part D (which begins each October 15); and
Upon the individual's request.
Providing the notice above is important as a late enrollment penalty will be assessed to those persons who go 63 days or longer without creditable coverage (for example, if they enroll in an employer's prescription plan which is not as valuable as the Part D coverage instead of enrolling directly in the Medicare Part D coverage).
If your plan does not offer creditable prescription drug coverage and if the Part D eligible person enrolls in your plan instead of the Part D plan for at least 63 days, a permanent late enrollment penalty of 1% of the premium is added to the Medicare premium for each month the person does not enroll in Part D.
Please contact us if you need assistance with your Notice of Creditable (or Non-Creditable) Coverage.
Reminder: Submit Medicare Part D Notice to CMS
As discussed above, employers offering group health plans with prescription drug coverage are required to disclose to all Part D-eligible individuals who are enrolled in or were seeking to enroll in the group health plan coverage whether such coverage was "actuarially equivalent," i.e., creditable. (Coverage is creditable if its actuarial value equals or exceeds the actuarial value of standard prescription drug coverage under Part D.) This notice is required to be provided to all Part D eligible persons, including active employees over age 65.
The regulations also require group health plan sponsors with Part D eligible individuals to submit a similar notice to the Centers for Medicare and Medicaid Services ("CMS"). Specifically, employers must electronically file these notices each year through the form supplied on the CMS website.
The filing deadline is 60 days following the first day of the plan year.
At a minimum, the Disclosure to CMS Form must be provided to CMS annually and upon the occurrence of certain other events including:
Within 60 days after the beginning date of the plan year for which disclosure is provided;
Within 30 days after termination of the prescription drug plan; and
Within 30 days after any change in creditable status of the prescription drug plan.
The Disclosure to CMS Form must be completed online at the CMS Creditable Coverage Disclosure to CMS Form web page HERE.
The online process is composed of the following three step process:
Enter the Disclosure Information;
Verify and Submit Disclosure Information; and
Receive Submission Confirmation.
The Disclosure to CMS Form requires employers to provide detailed information to CMS including but not limited to, the name of the entity offering coverage, whether the entity has any subsidiaries, the number of benefit options offered, the creditable coverage status of the options offered, the period covered by the Disclosure to CMS Form, the number of Part D eligible individuals, the date of the notice of creditable coverage, and any change in creditable coverage status.
For more information about this disclosure requirement (instructions for submitting the notice), please see the CMS website for updated guidance HERE.
As with the Part D Notices to Part D Medicare-eligible individuals, while nothing in the regulations prevents a third-party from submitting the notices (such as a TPA or insurer), the ultimate responsibility falls on the plan sponsor.
This alert serves as a general summary and does not constitute legal guidance. Please contact us with any specific questions.
---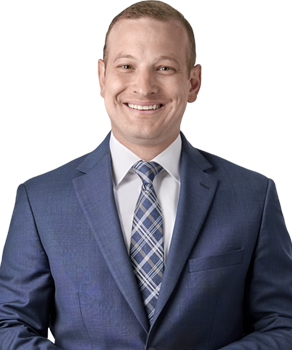 Robert D. Burgee is an attorney at Fraser Trebilcock with over a decade of experience counseling clients with a focus on corporate structures and compliance, licensing, contracts, regulatory compliance, mergers and acquisitions, and a host of other matters related to the operation of small and medium-sized businesses and non-profits. You can reach him at 517.377.0848 or at bburgee@fraserlawfirm.com.
---
Sharon Goldzweig is Of Counsel at Fraser Trebilcock, specializing in matters pertaining to employee health and welfare benefits. In a field where the laws are constantly changing, Sharon is constantly looking out for anything that might involve her clients including changes to ERISA and other federal laws. She can be reached at sgoldzweig@fraserlawfirm.com, or at 718.808.5140.