Back to Blog Home
Across the Board Halt on Vaccine Mandates: Employers, What Does That Mean for You?
Whether you are a health care provider, federal contractor or private employer of 100 or more, here is the guidance you need to help navigate the current state of vaccine legislation.
---
The Biden administration faces setbacks as federal courts across the nation challenge several attempts to employ mandatory Covid-19 vaccinations, leaving employers in limbo. Whether you are a health care provider, federal contractor or private employer of 100 or more, here is the guidance you need to help navigate the current state of vaccine legislation:
As of today, agencies tasked with the execution of mandatory Covid-19 vaccination requirements pursuant to 86 Fed. Reg. 61555 (Health Care Workers), Executive Order 14042 (federal contractors), and 86 Fed. Reg. 61402 (Private Employers of 100+) have suspended all implementation and enforcement pending litigation in federal courts.
Center for Medicare and Medicaid Services' (CMS) Interim Final Rule:
"Omnibus COVID-19 Health Care Staff Vaccination"
On November 4, 2021, CMS published a rule requiring staff working for Medicare-or Medicaid-certified providers to have the shots necessary to be fully vaccinated against COVID-19 by January 4, 2022 and to receive their first shot prior to December 6, 2021. The Rule applied to:
Ambulatory Surgery Centers.
Community Mental Health Centers.
Comprehensive Outpatient Rehabilitation Facilities.
Critical Access Hospitals.
End-Stage Renal Disease Facilities.
Home Health Agencies.
Home Infusion Therapy Suppliers.
Hospices.
Hospitals.
Intermediate Care Facilities for Individuals with Intellectual Disabilities.
Clinics, Rehabilitation Agencies, and Public Health Agencies as Providers of Outpatient Physical Therapy and Speech-Language Pathology Services.
Psychiatric Residential Treatment Facilities (PRTFs).
Programs for All-Inclusive Care for the Elderly Organizations (PACE).
Rural Health Clinics.
Medicare Federally Qualified Health Centers.
Long Term Care facilities.
Specifically excluded were: Religious Nonmedical Health Care Institutions, Organ Procurement Organizations, Portable X-Ray Suppliers, Assisted Living Facilities, Group Homes, Home and Community-based Services, and Physician's Offices. All eligible staff, both current and new, working at a facility regardless of clinical responsibility or patient contact were required to comply, including: Facility Employees, Licensed Practitioners, Students, Trainees, Volunteers and Contracted Staff. Even those who performed duties offsite (such as home health, home infusion therapy, etc.) and individuals who entered into a CMS regulated facility were required to be fully vaccinated.
Under this rule, regulated employers were not only required to ensure full vaccination of its staff but to also develop processes for tracking staff vaccinations and verifying medical and religious based exemptions in alignment with federal law (ADA, Title VII of the Civil Rights Act of 1964, etc.). Those who failed to comply were advised they'd face penalties ranging from civil monetary penalties, to denial of payment, and even termination from the Medicare and Medicaid program.
As employers scrambled to meet the first dose December 6, 2021 deadline, the United States District Court for the Eastern District of Missouri, on November 29, 2021, issued a preliminary injunction against the implementation and enforcement of the Rule in ten states: Alaska, Arkansas, Iowa, Kansas, Missouri, Nebraska, New Hampshire, North Dakota, South Dakota, and Wyoming. See Missouri v Biden, (ED Mo, Nov. 29, 2021). And just a day later, on November 30, 2021, the United States District Court for the Western District of Louisiana issued a nationwide preliminary injunction to the same effect. See Louisiana v Becerra, (WD La, Nov. 30, 2021). Between the two of them, these injunctions cover all states, the District of Columbia and the US Territories. CMS has appealed both of these decisions and has filed motions for stays of these orders. Accordingly, as of December 2, 2021, CMS has suspended all activities related to the implementation and enforcement of the Rule pending future developments in the litigation.
Executive Order 14042 – Safer Federal Workforce Taskforce COVID-19 Workplace
Safety Guidance for Federal Contractors and Subcontractors
On September 9, President Biden signed Executive Order 14042, Ensuring Adequate COVID Safety Protocols for Federal Contractors, directing executive departments and agencies to ensure that contracts and contract-like instruments covered by the order include a clause requiring the contractor—and their subcontractors at any tier—to, for the duration of the contract, comply with all guidance for contractor or subcontractor workplace locations published by the Safer Federal Workforce Taskforce. The guidance published required contractors and subcontractors who work on contracts of a value over $250,000 to receive full Covid-19 vaccinations by January 18, 2022.
On October 29, 2021, the States of Georgia, Alabama, Idaho, Kansas, South Carolina, Utah and West Virginia, the governors of several of those states and various state agencies, including the Board of Regents of the University System of Georgia, filed suit seeking declaratory and injunctive relief against enforcement of Executive Order No. 14042. On November 19, 2021, the Director of the Office of Management and Budget (OMB) extended the deadline to comply (ensure full vaccination) from December 8th to January 18, 2022 and provided a public comment period through December 16, 2021. Unsatisfied, Plaintiffs amended their complaint and motion for preliminary injunction; and Intervenors and Amicus Curiae filed briefs in support of their positions. Oral arguments were held December 3, 2021.
In an order issued December 7, 2021, the District Court for the Southern District of Georgia Augusta Division: (1) granted the Associated Builders and Contractors, Inc. ("ABC") motion to intervene, (2) denied the Associated Builders and Contractors of Georgia, Inc. ("ABC-Georgia") motion to intervene, (3) found that the Plaintiffs showed a sufficient injury-in-fact to have standing, and (4) issued a nationwide preliminary injunction prohibiting the enforcement of the vaccine mandate for federal contractors and sub-contractors in all covered contracts in any state or territory of the United States pending litigation. See Georgia v Biden, (SD Ga, Dec. 7, 2021). While federal contractors and sub-contractors in Tennessee, Kentucky and Ohio were already discharged from the vaccine requirements due to the injunction issued by the Eastern District of Kentucky November 30, 2021, the injunction issued December 7th is nationwide, including all federal contractors and sub-contractors in Michigan.
In issuing its injunction, the court conducted an analysis of the four requisites entitling a party to a preliminary injunction: (1) a substantial likelihood of ultimate success on the merit; (2) that an injunction or protective order is necessary to prevent irreparable injury; (3) the threatened injury outweighs the harm the injunction would inflict on the non-movant; and (4) the injunction or protective order would not be adverse to the public interest. The court found that the Executive Order went far beyond addressing administrative and management issues in order to promote efficiency and economy in procurement and contracting, and instead in application, worked as a regulation of public health. Simply put, the court found that the Executive Order's directive and resulting impact radiated too far beyond the purposes of the Procurement Act and the authority it granted to the President. In balancing the interests, the court empathized with the employees who would face termination if they refused the vaccine and stressed the burden on staffing employers would face. While the Safer Federal Workforce Task Force Guidance for Federal Contractors and Subcontractors has not yet been updated, it is clear that enforcement and implementation has been suspended.
Occupational Safety and Health Administration's (OSHA) COVID-19
Vaccination and Testing Emergency Temporary Standard
On November 5, 2021, OSHA issued a standard requiring all employers with a total of 100 or more employees to develop, implement, and enforce a mandatory COVID-19 vaccination policy, with an exception for employers that instead adopt a policy requiring employees to elect either to get vaccinated or to undergo regular COVID-19 testing and wear a face covering at work.
The Standard applied to all private employers with 100 or more employees firm or corporate wide. In states with OSHA-approved State Plans, state and local-government employers, as well as private employers, with 100 or more employees were also subject to the requirements. Those who were not required to comply included:
workplaces covered under the Safer Federal Workforce Task Force COVID-19 Workplace Safety Guidance for Federal Contractors and subcontractors;
settings where any employee provided healthcare services or healthcare support services pursuant to the Healthcare ETS (§ 1910.502);
employers with fewer than 100 employees in total;
and, public employers in states without state plans.
The requirements of the Standard did not apply to employees who did not report to a workplace where other individuals were present, employees who work entirely remote, or employees who work exclusively outdoors.
Employers were given 30 days to come into compliance for most requirements and 60 days for others. Nonetheless, before deadlines approached on November 12, 2021 a nationwide stay was granted by the U.S. Court of Appeals for the Fifth Circuit (with jurisdiction over Louisiana, Mississippi, and Texas) prohibiting further effect and enforcement. See BST Holdings, LLC v OSHA, (CA 5, Nov. 6, 2021). The stay is in effect while the U.S. Court of Appeals for the Sixth Circuit decides the merits of the challenges. The Sixth Circuit was chosen at random to hear the consolidated cases through a lottery system under the procedures governing multi-district litigation. As the Sixth Circuit is predominately comprised of judges nominated by former Republican presidents, those who oppose the mandate foresee the selected jurisdiction will aid in a successful final invalidation. As of December 8, 2021, the US Senate voted 52 to 48 blocking the mandate from enforcement. The resolution still needs to pass through the House of Representatives and President Biden himself. Accordingly, as of November 12, 2021, OSHA has suspended all activities related to the implementation and enforcement of the Rule pending future developments in the litigation.
Moving Forward for Employers
As discussed above, the suspension of these mandates are due to temporary equitable remedies issued by federal district and appellate courts. There has yet to be a final determination on the validity of any Covid-19 vaccine mandate. The US Supreme Court is currently not posed to address this issue, and Congress has yet to do so either. Until vaccination requirements are set in stone, employers are in position to choose. Employers are free to encourage their staff to receive the vaccine, and employers can also wait until a final determination has been issued. If you are an employer with questions on how these mandates apply to your organization, or would like to establish your own Covid-19 vaccine policies and procedures, please connect with an attorney at Fraser Trebilcock. Our team is well-versed in these issues and ready to assist as more information becomes available.
This alert serves as a general summary, and does not constitute legal guidance. Please contact us with any specific questions.
---
Lauren  D.  Harrington is an associate attorney at Fraser Trebilcock focusing on Employment Law. You can reach her at 517.377.0874, or email her at lharrington@fraserlawfirm.com.
---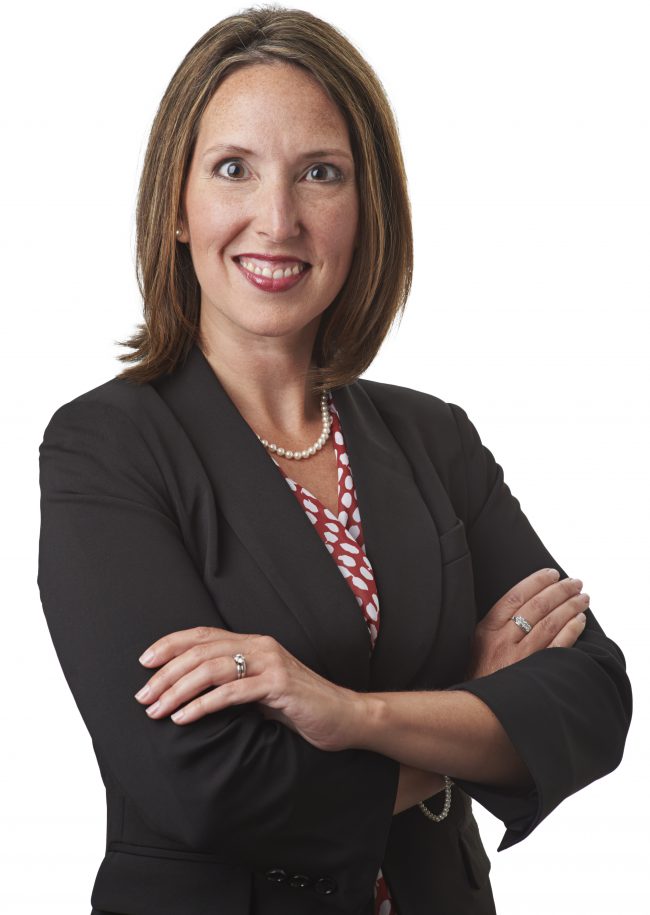 Elizabeth H. Latchana specializes in employee health and welfare benefits. Recognized for her outstanding legal work, in both 2019 and 2015, Beth was selected as "Lawyer of the Year" in Lansing for Employee Benefits (ERISA) Law by Best Lawyers, and in 2017 as one of the Top 30 "Women in the Law" by Michigan Lawyers Weekly. Contact her for more information on this reminder or other matters at 517.377.0826 or elatchana@fraserlawfirm.com.