Back to Blog Home
SBA Opens Safe Harbor Certification for PPP Loans of Less than $2 Million
The SBA recently issued guidance extending an automatic safe harbor to borrowers receiving Paycheck Protection Program (PPP) loans with an original principal amount of less than $2 million. These borrowers will be assumed to have performed the required certification concerning the necessity […]
---
The SBA recently issued guidance extending an automatic safe harbor to borrowers receiving Paycheck Protection Program (PPP) loans with an original principal amount of less than $2 million. These borrowers will be assumed to have performed the required certification concerning the necessity of their loan requests in good faith, according to guidance posted by the U.S. Small Business Administration (SBA) on Wednesday, May 13, 2020.
Congress established the PPP to provide relief to small businesses during the coronavirus pandemic. PPP funds are available to small businesses that were in operation on February 15th with 500 or fewer employees. In addition, not-for-profits, veterans' organizations, Tribal concerns, self-employed individuals, sole proprietorships, and independent contractors were eligible to apply for PPP loans. Businesses with more than 500 employees in certain industries could also apply for loans.
Perhaps the key feature of PPP loans is that they are forgivable in certain circumstances. Loan forgiveness was designed to help employers keep their employees paid and keep their businesses from succumbing to the economic hardships created by the coronavirus pandemic.
After a few well publicized examples, on April 23, 2020 the SBA cautioned that that businesses with substantial access to liquidity may not qualify for PPP loans and announced that the SBA would review all PPP loans in excess of $2 million to make sure borrowers' self-certification for the loans was appropriate. If the SBA determines during its review that a borrower lacked an adequate basis for certifying the necessity of its loan, the SBA will seek repayment of the outstanding PPP loan balance and inform the lender that the borrower is not eligible for loan forgiveness.
According to the SBA, borrowers with loans below the $2 million threshold are less likely to have had access to adequate sources of liquidity in the current economic environment than borrowers who obtained larger loans.
The guidance, provided as Question 46 in Treasury's Q&As related to PPP Loans, states that borrowers with loans of more than $2 million may still have an adequate basis for making the required good-faith certification, based on their individual circumstances and the language of the certification and SBA guidance.
The SBA said the safe harbor will promote economic certainty for PPP borrowers with limited resources as they work to retain and rehire employees. The $2 million threshold also will help the SBA conserve its resources and focus its reviews on larger loans.
---
We have created a response team to the rapidly changing COVID-19 situation and the law and guidance that follows, so we will continue to post any new developments. You can view our COVID-19 Response Page and additional resources by following the link here. In the meantime, if you have any questions, please contact your Fraser Trebilcock attorney.
---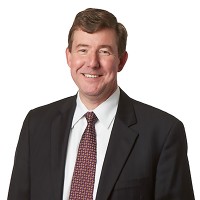 Fraser Trebilcock attorney Paul V. McCord has more than 20 years of tax litigation experience, including serving as a clerk on the U.S. Tax Court and as a judge of the Michigan Tax Tribunal. Paul has represented clients before the IRS, Michigan Department of Treasury, other state revenue departments and local units of government. He can be contacted at 517.377.0861 or pmccord@fraserlawfirm.com.