Back to Blog Home
Client Alert: COVID-19 Related Guidance and Effect on Group Health Plans
The government is quickly issuing guidance to address the overwhelming concerns over the coronavirus pandemic and to cover testing and treatment of COVID-19. Below are highlights involving recent changes affecting group health plans. FFCRA's Health Provisions This past Wednesday, March […]
---
The government is quickly issuing guidance to address the overwhelming concerns over the coronavirus pandemic and to cover testing and treatment of COVID-19. Below are highlights involving recent changes affecting group health plans.
FFCRA's Health Provisions
This past Wednesday, March 18, 2020, the Families First Coronavirus Response Act ("FFCRA") was signed into law. In part, the FFCRA requires coverage of testing for COVID-19. Specifically, group health plans (including grandfathered plans) and health insurance issuers offering group or individual health insurance coverage must provide coverage, without cost sharing or prior authorization or medical management requirements, for the following items and services:
Certain diagnostic products for the detection of SARS-CoV-2 or the diagnosis of the virus causing COVID-19 approved or authorized under certain provisions of the Federal Food, Drug and Cosmetic Act; and
Items and services furnished to an individual during health care provider office visits, urgent care and emergency room visits relating to furnishing or administration of the above diagnostic products or to evaluate that such individual needs the product.
These requirements are effective on March 18, 2020 for services and items furnished on or after March 18, 2020.
High Deductible Health Plans, HSAs, and COVID-19
The IRS has issued Notice 2020-15 to address concerns over medical expenses and testing relating to COVID-19. The link to the Notice can be found here: https://www.irs.gov/pub/irs-drop/n-20-15.pdf
Specifically, the Notice provides that a qualifying high deductible health plan ("HDHP") with accompanying health savings accounts ("HSAs") will not lose its qualifying HDHP status if it provides health benefits associated with testing for and treatment of COVID-19 prior to the deductible being met. IRS Notice 2020-15 states, in relevant part:
Part of the response to COVID-19 is removing barriers to testing for and treatment of COVID-19. Due to the nature of this public health emergency, and to avoid administrative delays or financial disincentives that might otherwise impede testing for and treatment of COVID-19 for participants in HDHPs, this notice provides that all medical care services received and items purchased associated with testing for and treatment of COVID-19 that are provided by a health plan without a deductible, or with a deductible below the minimum annual deductible otherwise required under section 223(c)(2)(A) for an HDHP, will be disregarded for purposes of determining the status of the plan as an HDHP.
Therefore, an employee participating in such a HDHP will not be disqualified from contributing to HSAs merely because the plan provided no or low-deductible health benefits for testing and treatment of COVID-19.
Catastrophic Plans and COVID-19
The Department of Health and Human Services ("HHS") has issued guidance stating that, although catastrophic plans may not provide coverage of essential health benefits before the deductible being met (except as otherwise required), it will not take enforcement action against any health insurance issuer that does so for the purposes of diagnosing and/or treating COVID-19:
To facilitate the nation's response to COVID-19, until further notice, HHS will not take enforcement action against any health insurance issuer that amends its catastrophic plans to provide pre-deductible coverage for services associated with the diagnosis and/or treatment of COVID-19.
Please see https://www.cms.gov/CCIIO/Resources/Files/Catastrophic-Coverage-of-COVID-19.pdf.
Needless to say, the law and guidance are rapidly evolving in this area. Please check with your Fraser Trebilcock attorney for the most recent updates.
This alert serves as a general summary, and does not constitute legal guidance. Please contact us with any specific questions.
---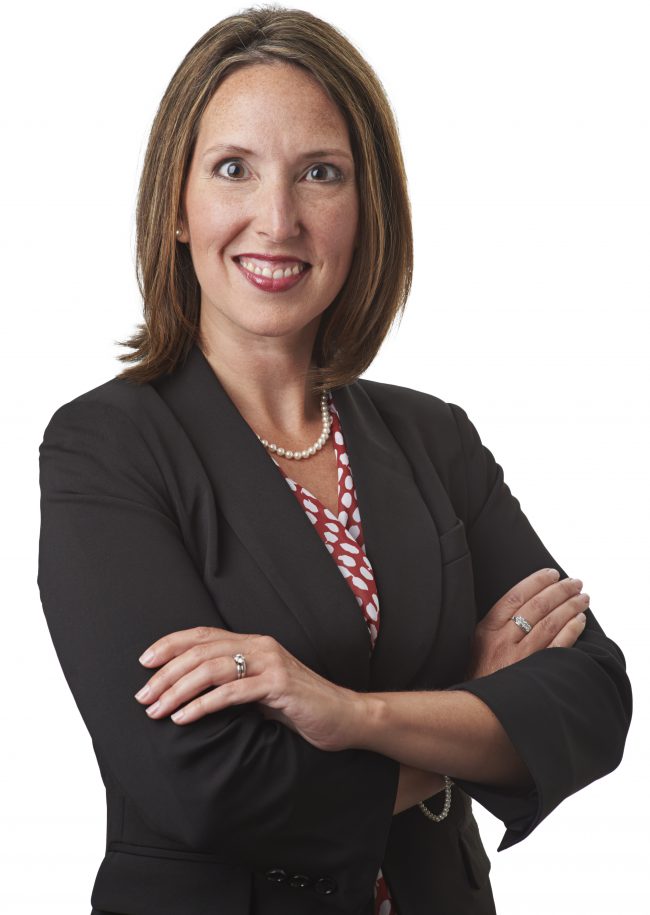 Elizabeth H. Latchana specializes in employee health and welfare benefits. Recognized for her outstanding legal work, in both 2019 and 2015, Beth was selected as "Lawyer of the Year" in Lansing for Employee Benefits (ERISA) Law by Best Lawyers, and in 2017 as one of the Top 30 "Women in the Law" by Michigan Lawyers Weekly. Contact her for more information on this reminder or other matters at 517.377.0826 or elatchana@fraserlawfirm.com.