Back to Blog Home
Department of Labor Releases Proposed Regulations Expanding Employer's Ability to Provide ERISA Disclosures Electronically
Pursuant to a 2018 Executive Order, the Department of Labor released proposed regulations this week which would expand an employer's ability to provide ERISA disclosures electronically. These rules do not replace existing guidance, but instead add an additional safe harbor […]
---
Pursuant to a 2018 Executive Order, the Department of Labor released proposed regulations this week which would expand an employer's ability to provide ERISA disclosures electronically. These rules do not replace existing guidance, but instead add an additional safe harbor option for employers to comply.
The proposed regulations essentially adopt a "notice and access" regime under which employers may post required disclosures on a website and provide participants with notification of their availability and instructions for access. Critically—after providing a one-time initial notice on paper—this notification may be delivered electronically as a default, as long as the participant either:
Provides a personal email address to the employer, plan sponsor, or plan administrator, as a condition of his or her employment, OR
Is assigned an email address by the employer.
For former employees, the employer must take reasonable steps to ensure that it continues to have an accurate email address for the terminated participant. Participants who desire to receive the disclosures on paper are permitted to opt out of electronic delivery.
The content of the notice of internet availability is fairly standard, as far as ERISA disclosures go, and the proposed regulations place a strong emphasis on the use of ordinary language, indicating that the notice should use "short sentences without double negatives, everyday words rather than technical and legal terminology, active voice, and language that results in a Flesch Reading Ease test score of at least 60." Generally, a separate notice is required for each document, but there are opportunities for combining these notices and providing them on an annual basis.
While these proposed rules are generally a positive development, we expect that employers will be disappointed to learn that—at least at this point—these rules are limited to retirement plans (although the proposed regulations do reserve consideration for the possibility of expansion to health and welfare plans). It is also important to note that these rules are merely proposed and that plan sponsors should continue following the existing ERISA disclosure rules unless and until the regulations are adopted as final.
If you have any questions about the rules that apply to participant disclosures for your retirement plans, please contact Brian Gallagher at (517) 377-0886 or bgallagher@fraserlawfirm.com.
---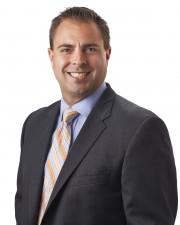 Brian T. Gallagher is an attorney at Fraser Trebilcock specializing in ERISA, Employee Benefits, and Deferred and Executive Compensation. He can be reached at (517) 377-0886 or bgallagher@fraserlawfirm.com.